What to see in Santa Maria di Leuca? Santa Maria di Leuca is a fraction of the municipality of Castrignano del Capo (together with Giuliano and Salignano) and consists of a stretch of coast, one of the most beautiful in Salento, alternating with cliffs and small sandy coves, where you can find of the beautiful karst caves. In addition, these caves can be visited through boat excursions or boat rentals.
What to see in Santa Maria di Leuca?
The clear and transparent sea with its colorful backdrops is an undisputed attraction for diving tourism.
The geographical position of the city, favoring contact with various Mediterranean populations, has developed a very rich culture. This is reflected in the wonderful villas with exotic names and Moorish motif turrets.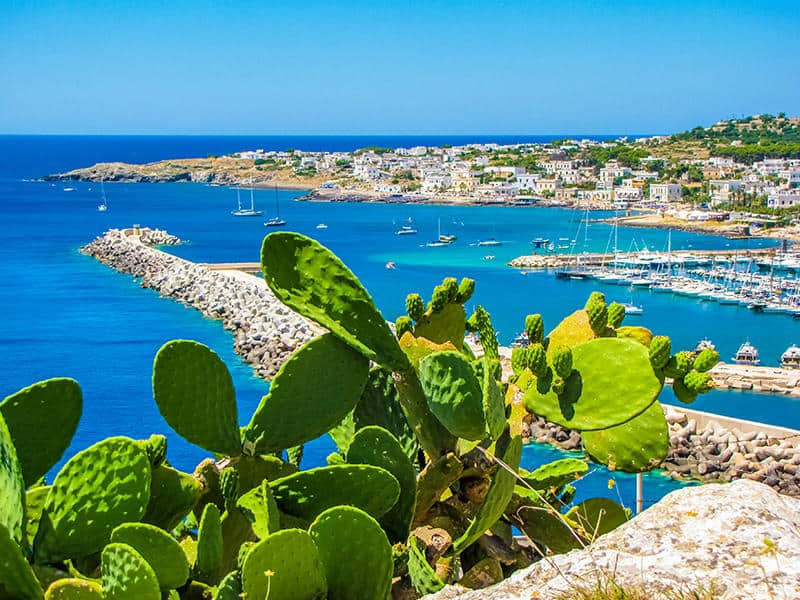 Among the things to see in Santa Maria di Leuca we find, for the most part, the white octagonal tower of the lighthouse stands on a high and rocky promontory, surrounded by the sanctuary and connected to the port below by a sumptuous staircase.
A dazzling vegetation, surrounded by a dream coast, for its extraordinarily clear sea,
the sheer cliffs, an articulated set of archaeological sites, give it an enigmatic and seductive aspect.
Therefore, all these artistic and natural beauties make Leuca a fascinating and unforgettable tourist resort, among the most enchanting in the Mediterranean.